Cosmetic and Make - up
Creators from 1900's
Helena Rubinstein (1870 Cracow / 1965 New-York) created her first Natural Beauty Cream in 1891 in her kitchen to treat Australian Ladies skins.
Following the success of this beauty cream she decided to
make her own brand and open her first shop in Melbourne in 1902.
She's invented the concept of the Beauty Institute putting a booth in her shop and introduced the concept of " Skin types" !
She's also inventing Mascara and Waterproof Mascara !
With her American husband she moved to New York City, where she opened a cosmetics salon in 1915, the forerunner of a chain throughout the country. She had a serious rivalry with the other great lady of the cosmetics industry, Elizabeth Arden.
Elizabeth Arden (Born
Florence Nightingale Graham 1878 Ontario /1966 New-York)
introduced modern eye makeup to North America.
She's also introduced the concept of the "makeover" in her salons,
foundations matching with skin tones, "Total Look"
colors matched
between lipstick, blush and nail polish and a lot of skin care innovations.
S
he also pioneered musical
exercises based on yoga !
She started a fashion business in 1943 with designers like Oscar de la Renta.
She began expanding worldwide in 1915 opening salons across the world.
Both Ladies Elizabeth
Arden and Helena Rubinstein formed ones of the world's first cosmetic companies at the period of time !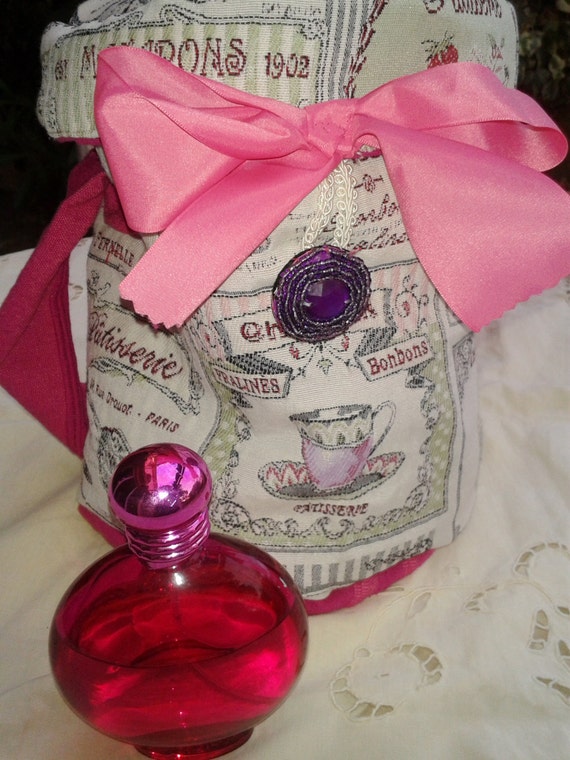 and Men's Vanity Case- Toiletry Bag
with a Bamboo Yarn handle