Which Animals are Producing Wool ?
Most of the wool is produced by sheep. But not only ! Goats are "wearing" and giving Mohair and Cashmere and our "hairy Bunnies" the beautiful Angora ! Camels and Lamas are making the soft and wonderful Alpaca.
The world biggest wool producer is Australia with a quarter of the global production !The USA is number 3 with 17 % , New-

Zeland

number 4 with 11% , the UK number 8 with 2% and France number 19 Th with 0.7 % !
The quality of wool is determined by its fiber diameter.
The finest and most valuable wool comes from
Merino
sheep
originally from Spain !
Please find a few handmade knitted creation of wool hats such as slouchy hat, beret,
beanie in my shops CREACOLOR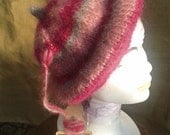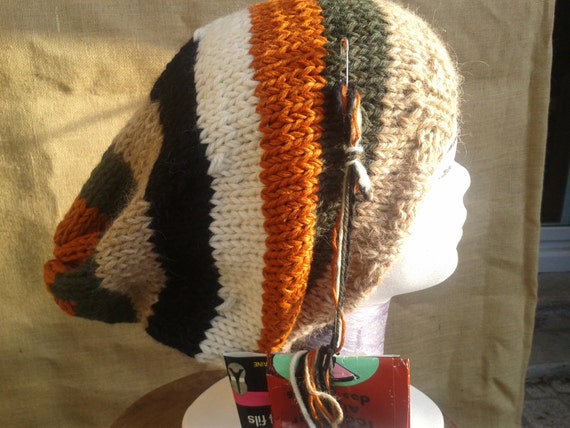 Black Folk Multicolored Handmade Knitted hat
Two Colored Handmade Knitted French Beret